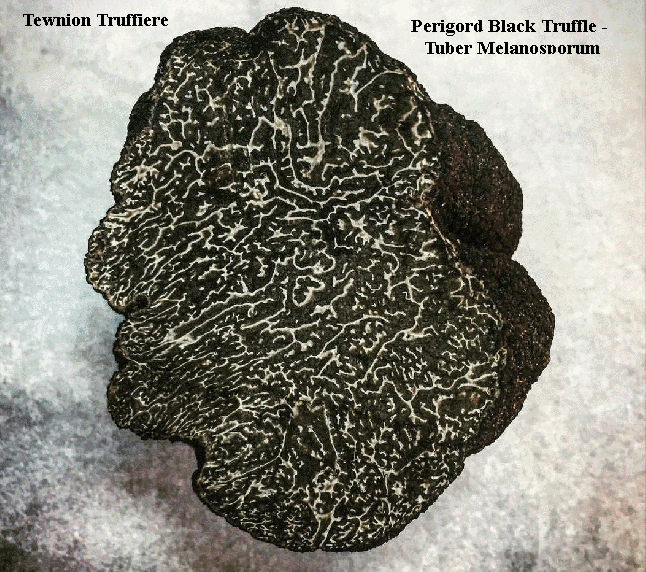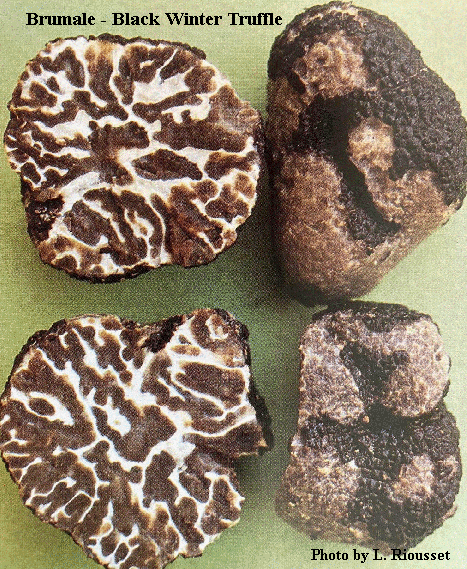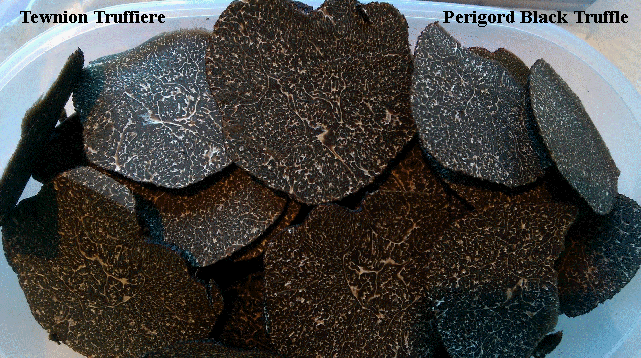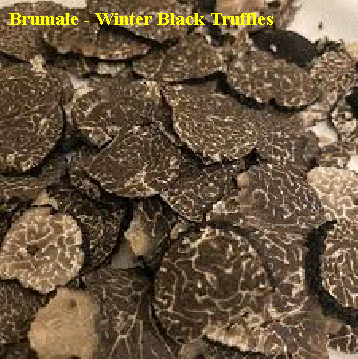 Perigord Black Truffle compared to Brumale Black Winter Truffles - Brumale skin peels easily, has thinker and less veins and is a much inferior truffle - Brumale Black WinterTruffle
Brumale Truffle looks so much like the Périgord Black Truffle, both inside and out, that many people are scammed into thinking they are buying the much superior Périgord Truffle.
Buyer beware as Brumale is plentiful in New Zealand with some farms producing both Perigord and Brumale Truffle, this is due to passed seedling inoculation botch ups. Brumale Truffle (Black Winter Truffles) has significantly less valuable than that of Periogrd Black Truffle.
Tewnion Truffiere has only ever harvested Perigord Black Truffle - Tuber Melanosporum